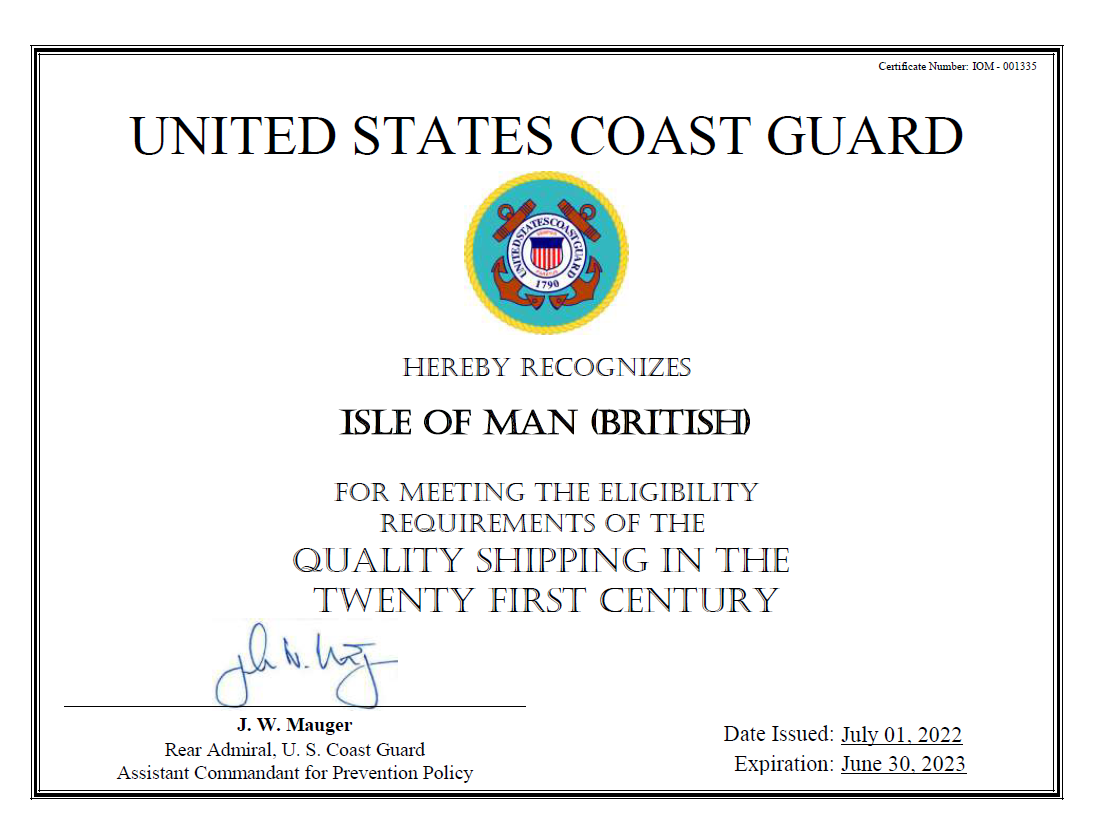 The Isle of Man Ship Registry is pleased to announce that we have retained our United States Coast Guard 'QualShip-21' status. This latest certification will run from 1 July 2022 to 30 June 2023.
This will be advantageous to our clients who may benefit from reduced PSC inspections in the United States during this period if they are enrolled in Qualship-21 program.
The program is based upon data from Port State Control inspections in the United States and has long been regarded as a key performance indicator within the Shipping Industry. The program is designed to reward quality vessels, their owners and Flag Administration for their commitment to safety and quality.
The USCG provide the following description of the Qualship 21 program: 'we offer this program to reward those companies, operators, and vessels that demonstrate the highest commitment to quality and safety through the highest level of compliance with International standards and United States law and regulation.'
In order for a flag state to qualify, their detention ratio must be less than 1.0% over the last three year period. During 2020, Manx ships had 125 distinct arrivals in the United States and had one detention - giving a detention ratio of 0.60%. Further information can be viewed in the USCG Annual Report for 2021.
Our performance in the Qualship-21 program builds upon other excellent PSC performance rankings, including positions on the Paris and Tokyo MoU white lists.