Toby Brooks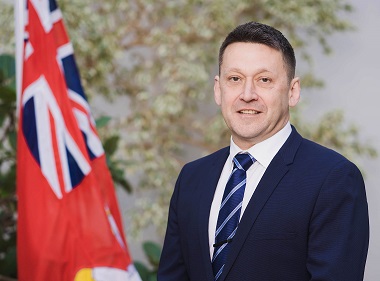 Deputy Director
Toby.Brooks@gov.im
+44 (0)1624 688509
Toby is Deputy Director at the Isle of Man Ship Registry.
He is a graduate of Naval Architecture from Southampton and has 25 years' experience in marine surveying and management roles for classification society Bureau Veritas.  
Since joining BV in 1994 following a university scholarship, he has held a range of technical and operational leadership roles at BV headquarters in Paris, including operations management for their European zone, project management and training in consultancy services such as ship recycling and remote survey techniques, as well as business development manager for classification services in the UK and Bureau Veritas Solutions Consultancy services worldwide.
Joining Isle of Man Ship Registry in August 2019, his main role is to expand and strengthen the IOM fleet and client portfolio. Now resident on the Isle of Man, he and his family are in the process of relocating from New Forest, South Coast UK. Personal interests include golf and sailing as well as tennis and cricket with his two children.