The Isle of Man Ship Registry (IOMSR) is expanding its presence in northern Europe with the appointment of a business development manager to focus on the Scandinavia and Northern Europe.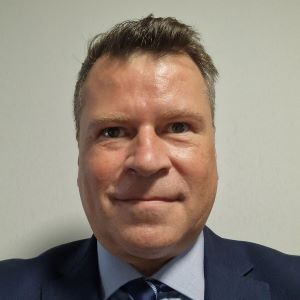 Alexander Christensen, who has a wealth of experience in business development roles within the maritime industry in a near 25-year career, has held a series of senior roles. He is a former vice president for Hudson Analytics a consulting company dealing with US regulatory requirements for foreign vessel owners trading in US waters.
He has also been a business director for global maritime regulatory specialists T&T Salvage, before moving to IML Marine.
In his new role with IOMSR he will build on the flag state's existing presence in Northern Europe by meeting clients and prospects.
Toby Brooks, deputy director of IOMSR, said: "We are delighted to have Alexander in this new role with his broad experience of maritime in the region. We see Northern Europe as one of our prime markets where we are already strong but believe with our outlook and approach there is considerable opportunity for growth. We want greater awareness and appreciation of how we as a flag state are evolving in line with the rapid change in the industry.
"We are committed to driving decarbonisation and ship innovation across all forms of propulsion from alternative fuels, to battery power to autonomous vessels to wind and rotor blades.
"We think our team's passion and hunger can resonate and give us a competitive edge here through Alexander. The Northern European ship owning market is driving so much of the positive change in maritime which fits our outlook. We are on the side of innovators, those who think differently."
Mr Christensen said: "The Isle of Man Ship Registry is one of the leading, most progressive, flag states in the world. The Registry has not only proved its performance for decades on key indicators like the Paris and Tokyo whitelists it is also leading change in the industry with award winning sustainability and innovation practices. 
"This matters in the highly advanced maritime markets like Northern Europe which is looking for flag states who can keep pace with their innovation and share their vision.
"It is exciting to be able to showcase a registry which has a formidable track record of supporting innovation of fuels, for example, being the first flag state to offer a reduction in registration fees for vessels deploying green technology.
"Moreover, the Isle of Man's technical team are prepared to embrace new ideas to drive decarbonisation, as they did for Oslo-listed shipping company BW LPG enabling its ships to be retrofitted to run on liquefied petroleum gas (LPG).  This work set a precedent in the industry enabling the IOMSR to issue the first flag acceptance of a modification to use LPG as fuel for previous code gas tankers.
"This is the kind of eye catching pedigree that Northern European markets are searching for. I really look forward to raising greater awareness of the Isle of Man Ship Registry here."
In April 2022 IOMSR became the world's first flag state to reduce registration fees for ships deploying green technology.
The measure gives ship owners a 15 per cent reduction on their annual registration fee. The reduced fee is available to operators of cargo ships, commercial yachts or passenger ships which are investing in biofuel, alternative fuels, wind, or shore-side energy technology.
The IOMSR further became the first flag state to join the 'Getting to Zero Coalition' in 2020. It is a partnership between the Global Maritime Forum, the Friends of Ocean Action and the World Economic Forum.
It also formally launched the first ever seafarer welfare app designed by a flag state. 'Crew Matters' is the most advanced of its kind ever produced for seafarers. It is available to seafarers worldwide.
The IOMSR is one of the world's leading flag states and is ranked 18 in the world by Clarkson's with around 300 ships and 12.5m GT under its flag. The registry has held top spot on the Paris MoU Port State Control whitelist and is on Tokyo MoU whitelist.
The registry is headquartered in Douglas, Isle of Man, a self-governing British Crown dependency and is a Category One member of the Red Ensign group.