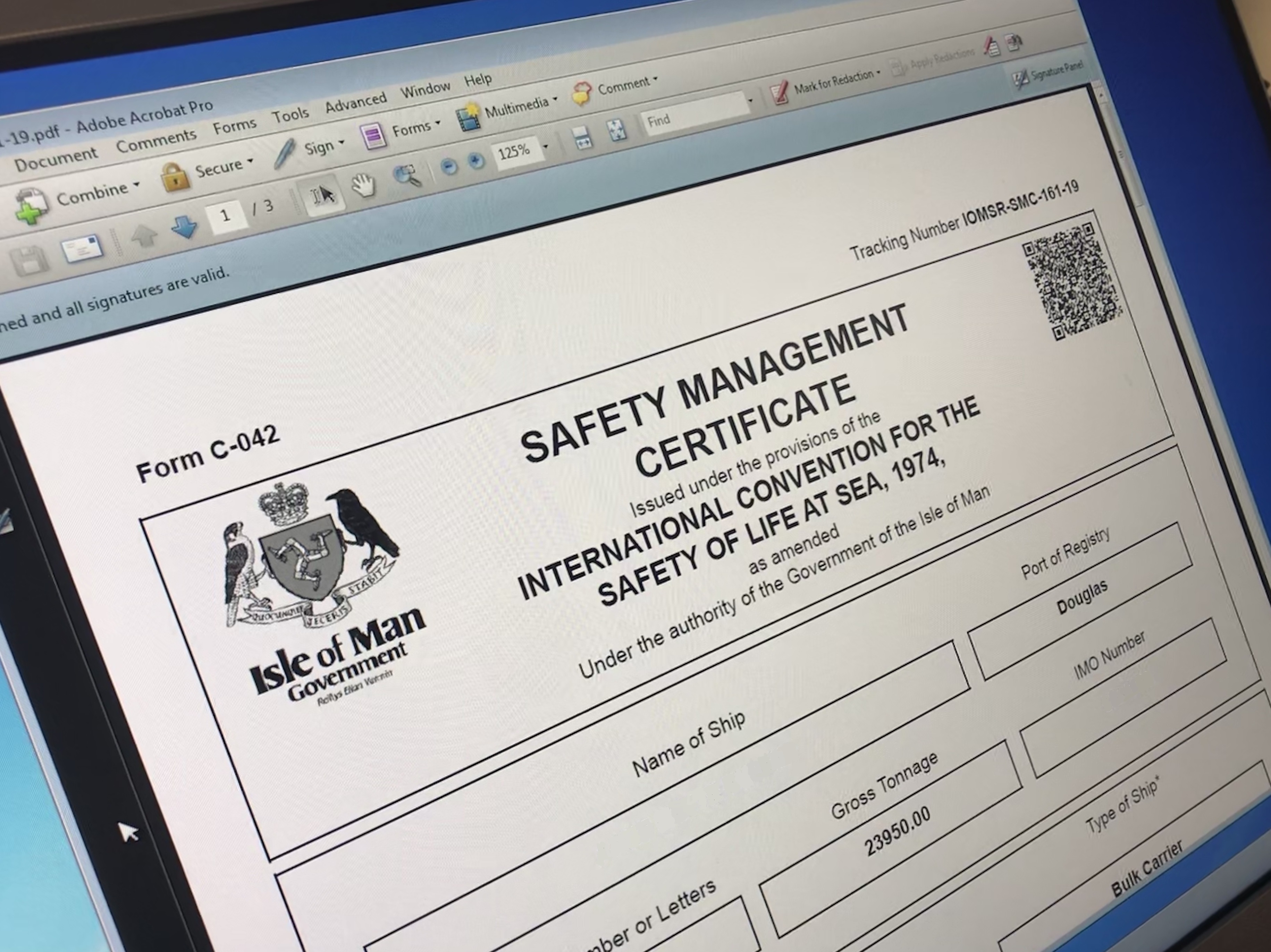 The Isle of Man Ship Registry has become one of the first flag states to be able to issue digital certificates to ships. This demonstrates our continued commitment to being at the forefront of the 'digitisation' of the shipping industry and our dedication to client service. 
It is anticipated that the transition to digital certificates will bring the following benefits:
Speed – an original certificate can be onboard a ship within minutes
Cost - digital certificates will take away the need to courier original documents around the world
Security – each certificate will have dual means of verification/validation
The Environment – less paper and fewer courier packages - in line with our commitments as an ISO 14001 accredited organisation
Speaking about the transition to digital certificates, Ship Registry Deputy Director Cameron Mitchell commented:
"We're committed to leading the way when it comes to technology and digitisation, particularly where it can directly benefit our clients. Each time I meet our clients, they are always keen to move further down the road of 'digitisation' so we'll continue to invest in our systems to provide this."
The Ship Registry team will be on hand to help our clients make the adjustment to digital certificates. We have published guidance in the form of a new shipping notice on Digital Certificates, MSN 065, and we have also updated our guidance in MSN 051 on Endorsements.  However any clients who are experiencing difficulty are urged to get in touch with any member of the Ship Registry team who will be happy to assist.