The Isle of Man Ship Registry (IOMSR) is growing its fleet and extending its relationship with Singapore-based ship owner Peninsula International Shipping PTE Ltd.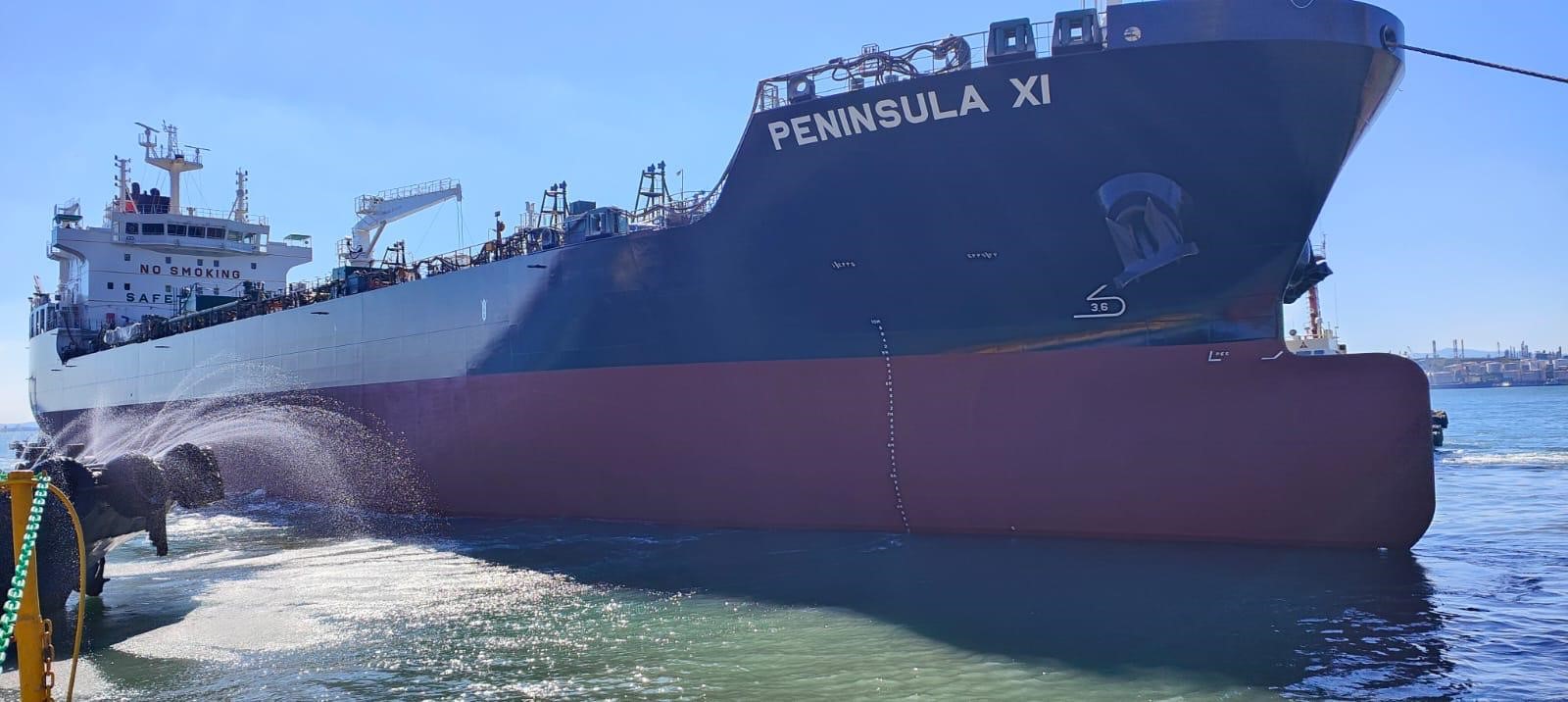 The latest ship to join the register is the 12,113-tonne chemical tanker Peninsula XI. The vessel was formally delivered and registered to the IOMSR at a ceremony held at Hyundai Mipo Dockyard Co Ltd in South Korea. The Peninsula XI joins two sister tankers operated by the Singapore company under the IOMSR flag, the Peninsula IX and Peninsula X.
The new deal sees the IOMSR expand its offering further into Asia – a key market with two thirds of its fleet now managed in the region. Just in December the IOMSR announced it is joining the Singapore headquartered Asian Shipowners Association (ASA) to support its ASEAN operations.
Cameron Mitchell, IOMSR director, welcomed the Peninsula XI to the Manx flag which represents almost a third of tonnage under the Red Ensign.
He said: "We're delighted that we can now build on our relationship with Peninsula International Shipping PTE Ltd and offer enhanced support and service through our representative in Singapore Captain Raja Ray."
"Vessel owners demand first-class levels of technical support and that's something we excel at and pride ourselves on – responding immediately whenever there are defects or issues with state control.
"Furthermore, we offer clients an easy, efficient, and competitive service - including low fees, with one annual payment and no stealth charges. In comparison, some open registries charge for almost all additional services.
"We continue to develop and lead. We were one of the first flag states to offer digital certificates. We were also the first flag state to offer a discount on registration fees for vessels using green technology and we were the first registry to launch a seafarer welfare app to support seafarers' mental health."
Captain Raja Ray is the Isle of Man Ship Registry's representative in Singapore.
He said: "On behalf of the IOMSR it was a pleasure to be asked and attend the delivery of the Peninsula XI the third Peninsula International Shipping PTE Ltd ship to be delivered from Hyundai Mipo Dockyard Co Ltd."
A Peninsula International Shipping PTE Ltd spokesperson said: "This agreement for IOMSR to add another of our vessels to its fleet is clear proof of the excellent partnership between our two organisations. We look forward to continuing this close working relationship for many years into the future."