How to Download
INFORMATION
Isle of Man Ship Registry seafarer welfare app 'CREW MATTERS' is now live and free for all crew sailing on IOM registered ships.
We are pleased to announce that the Ship Registry has launched the first crew welfare application produced by a flag state, in partnership with live studio streaming service providers 
Tapiit Live, welfare organisation ISWAN, chaplaincy support network STELLA MARIS and UK seafarers union NAUTILUS.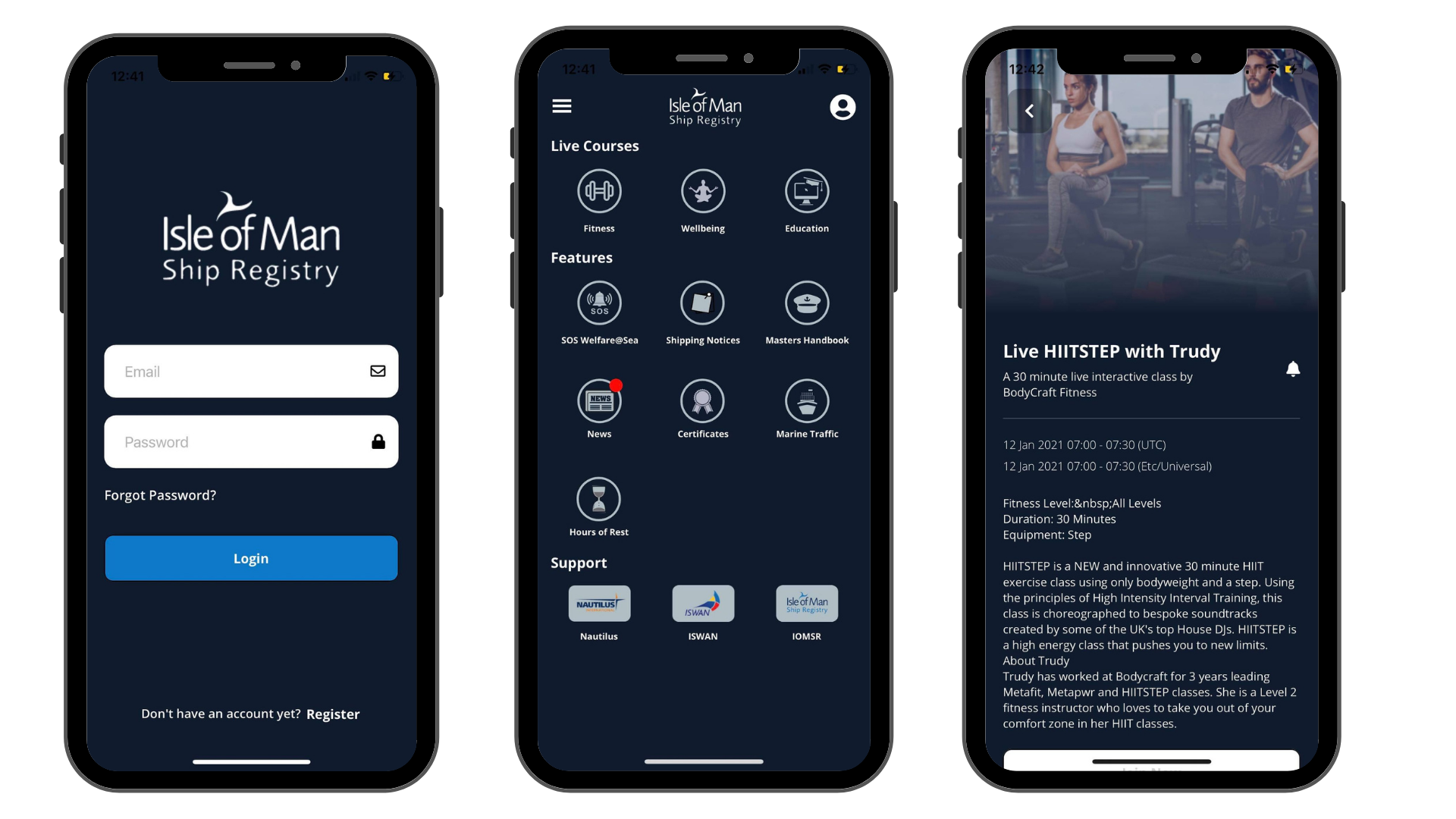 CREW MATTERS provides structured social activities and welfare support for seafarers, through Tapiit's  live and interactive studio streamed sessions with a full month's agenda of physical and mental wellbeing classes and educational trainings, including fitness and yoga sessions. Seafarers can also log in their work and rest hours, and if they feel stressed or unwell there is a live SOS Welfare@Sea function which provides immediate access to the Seafarers Help Live Chat, which is free, confidential and available 24-hours-a-day, seven-days-a-week.  In addition, the APP connects with global seafarer charity Stella Maris and enables seafarers to find contact details for the organisation's chaplains in 54 countries around the world, with functionality to connect and make appointments pre-arrival, providing links to local port services and marine traffic to track voyage progress.
CREW MATTERS also tackles the problem of storing seafarer documentation in one place with reminder settings for crew endorsements and certificate expiry dates. It provides a link to trade union Nautilus, with details of membership, news, careers and tax advice, training opportunities, as well as containing a wealth of information from the IOM ship registry including the master's handbook, shipping notices, IOMSR news feeds and contact details.
CREW MATTERS will be free to use for seafarers on Isle of Man registered vessels but will require an internet connection (either 4g or wifi) to book and login to the live classes and social activities that can browsed and selected within the APP.
Online classes can be booked and joined without  downloading the APP via the Tapiit Live Portal.
User Guide
The User Guide has instructions on how you can download and access the live sessions. 
There is also a Vessel Registration Guide for Live Sessions for instructions and guidance to seafarers on how to register on-line from social spaces, mess rooms or gymnasiums on-board, when not using the CREW MATTERS APP via a mobile device.
Help & Support
If you have any problems with the app, please utilise the APP support function in the first instance.